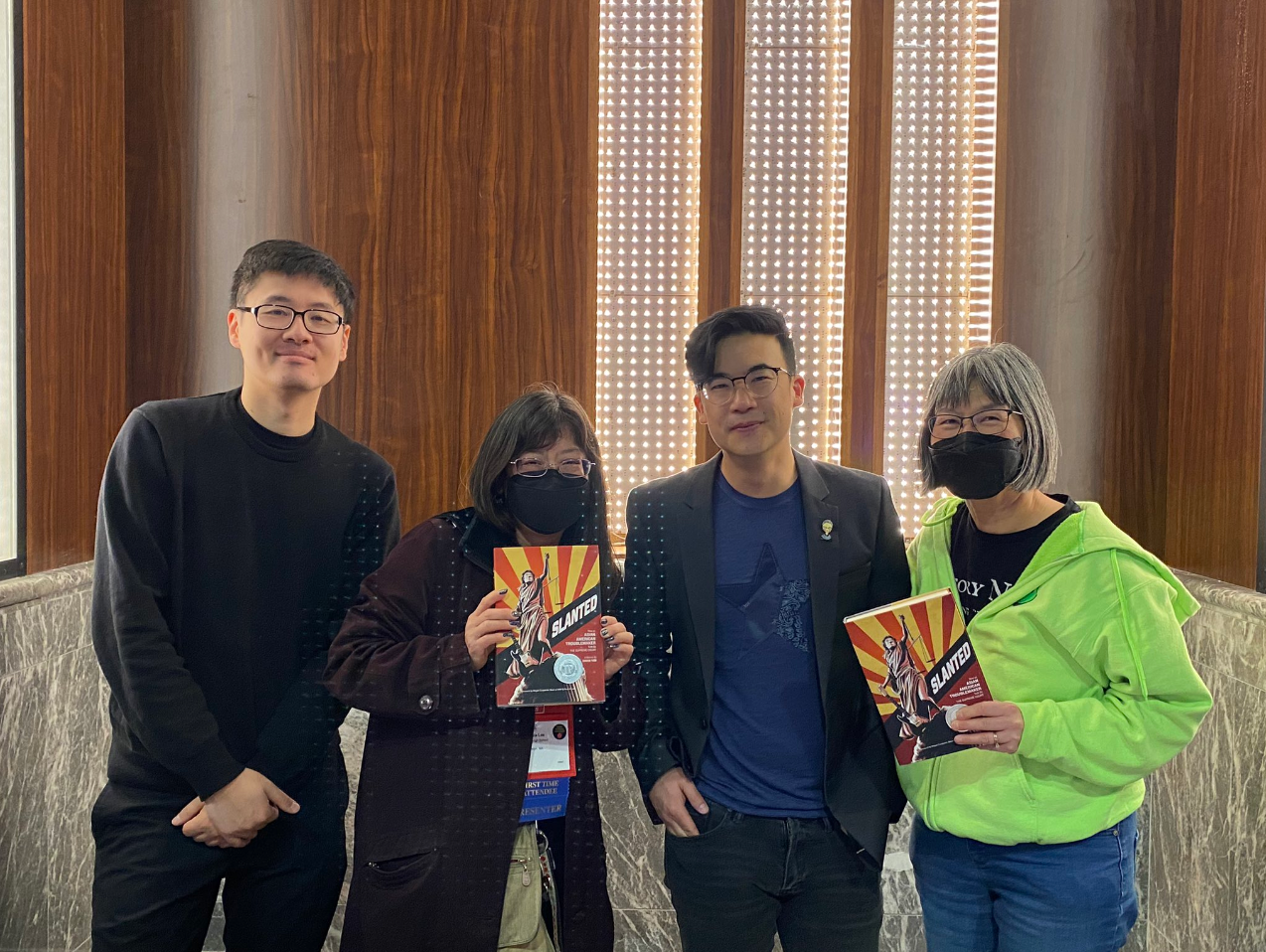 We just got back from the National Council for the Social Studies (NCSS) conference in Philadelphia, PA, where Joe and I got to share stories and storytelling. This was the second time that I've done this event but I wanted to make sure that we could bring our guitars. (when the conference pivoted to a virtual one in 2020, Ronny Chieng graciously agreed to a fire chat with me). We made a lot of new friends, including a group of teachers who volunteered to be our Asian Aunties in the social science world.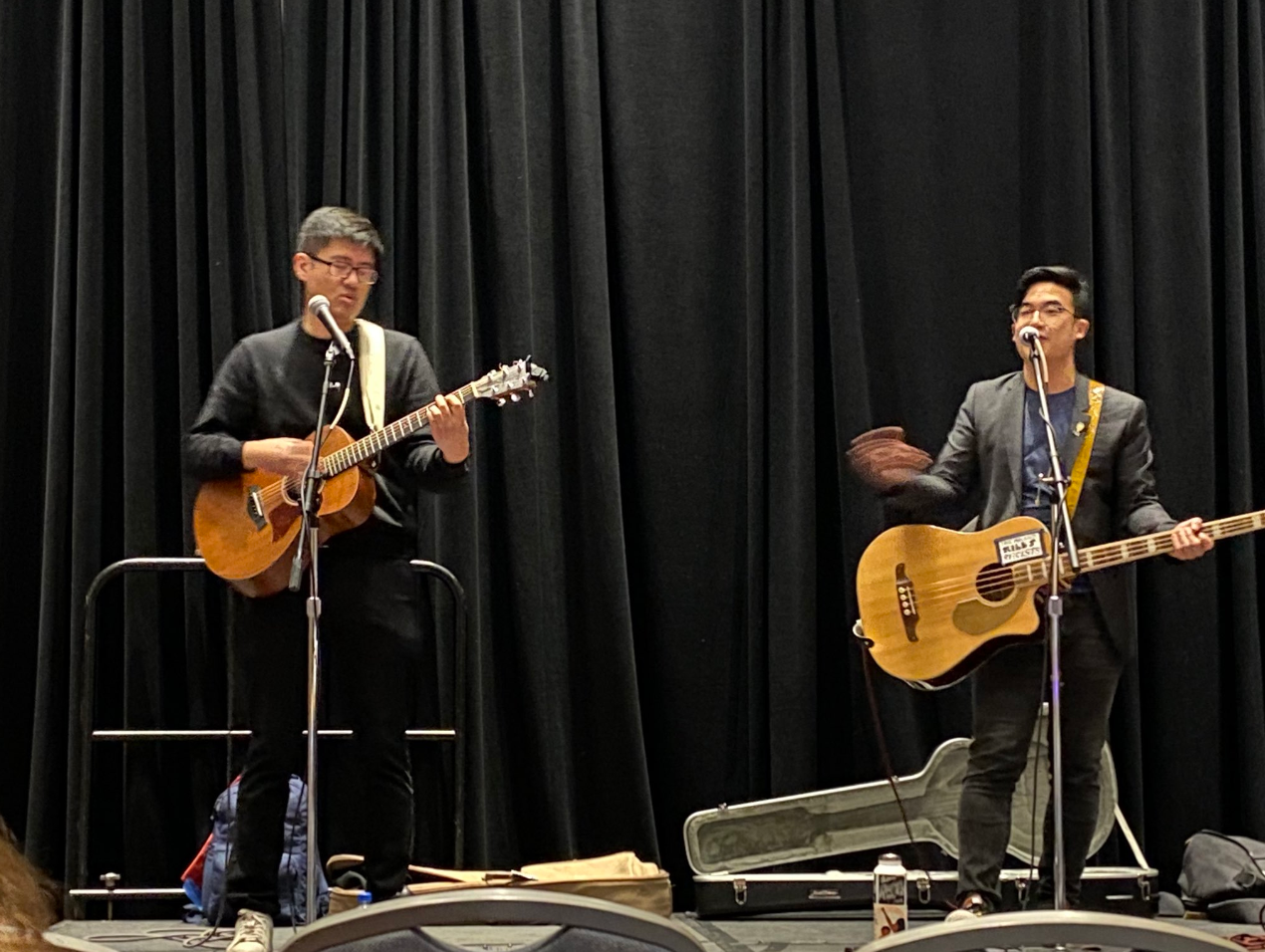 I often get asked to speak at events of all kinds - colleges, law conferences, music industry gatherings, etc. - and while I've done my fair share of keynote speeches, I realized that I wanted to use art to bring those stories to life. So, I started sneaking in the occasional song here and there. But when I got accepted for an arts residency at the UNC Process Series, I started on a path to go all out - I didn't just play random songs in The Slants' catalog, I started writing songs specifically about my story and folding them in. 
Fast forward to the beginning of 2021: I started meeting folks in the Cincinnati community. One thing led to another, and soon, I was introduced to someone at the Know Theatre of Cincinnati. After a couple of conversations, they wanted to adopt this little project that Joe and I was sharing with the world and turn it into a bona fide songs + storytelling show. We wrote even more songs and made it even more playful, putting in little nods to Dolly Parton and those who embodied a punk rock spirit. We focused less on the law and more on the persistent fight for identity. And, we starting rolling that out at events like NCSS, much like a comedian workshops new material at underground clubs before taking it on tour or taping their Netflix special (speaking of Ronny Chieng, we got to see him test out jokes that he was developing for Asian Comedian Destroys America! while in New York...that same show, Jim Gaffigan dropped by to test out over 45 minutes of horse-related jokes on the unsuspecting crowd). 
It's been a lot of fun. We have some more appearances at universities and conferences coming up and some of the songs are going to be on our next album, too. I guess that's the life of a semi-retired musician for you. In either case, we'll have a full musical show to check out next fall. I hope you'll join us there.

~Simon Tam